Best Encryption Tools for Data in the Cloud
To store data securely in the cloud, it is best to encrypt it before uploading. Certain cloud torrent services do this by default, offering all-round carefree packages when it comes to downloading and cloud storage. A popular example: http://www.cloudvergleich.net/anbieter/pcloud
Encrypted cloud storage makes mobile access to the data more difficult, but provides significantly more security. We show you the best tools to encrypt data in the cloud and protect it from unauthorized access.
How to encrypt data in the cloud?
To ensure that no unauthorized users have access to data in the cloud, the best way is to encrypt the data with additional tools. There are some paid tools in this area, but also freeware and open source. In addition, some cloud providers also offer direct encryption. So if you want to encrypt data securely in the cloud, you have several options.
Using Boxcryptor and Cryptomator
One of the best known tools for encrypting data in the cloud is certainly Boxcryptor. The tool can connect almost any cloud storage and encrypt the data. The basic version of the tool is completely free and supports one cloud provider on two devices. If you want to encrypt data on several cloud providers and use Boxcryptor on an unlimited number of devices, you can't get around the personal license for 36 Euros per year as a private person, but you also get additional functions and e-mail support.
Boxcryptor Business costs 72 euros per year for a single person for professional and business use. For teams and companies there are staggered user licenses and even an enterprise version with single sign-on and the possibility for self-managed keys. In Deep Dive: Boxcryptor, we took a closer look at the company and enterprise versions.
The open source tool Cryptomator has a similar performance spectrum to Boxcryptor. After the installation and start a new drive appears in the Explorer. If files are copied there, Cryptomator encrypts the data and uploads it to the cloud memory.
Encryption with freeware: CryptSync
CryptSync can also be used to encrypt data before it is loaded into the cloud. This open source solution also works with OneDrive, Google Drive and Dropbox. If files are to be saved and encrypted on more than one cloud storage, CryptSync can also be used to set up two synchronization pairs. In such a construction it is also possible that the original folder is the same for both pairs.
The disadvantage of CryptSync is that the tool works together with the compression program 7-Zip for encryption. This tool is again criticized for being vulnerable to serious security vulnerabilities. However, it is possible to encrypt CryptSync with GnuPG. In this case, the vulnerability in 7-Zip is not a danger. However, in this case the data is not compressed.
CryptSync generally works by synchronizing pairs of folders. The unencrypted files are stored in the original folder. The second folder of such a pair is the encrypted folder where the files are copied from the original folder and encrypted. In the article "Open Source Encryption for the Cloud with CryptSync" we go into more detail about encryption with CryptSync.
AxCrypt – Encrypt local files
With the open source application AxCrypt (http://www.axantum.com/AxCrypt/Downloads.html) files can be encrypted via the context menu. The tool does not work directly with cloud storage, but can encrypt data locally. However, if the data is encrypted in the synchronization directory of the cloud service, the cloud agent also synchronizes the encrypted data with the cloud. We have in the article "Encrypting and shredding files with AxCrypt".
Using encrypted cloud storage – pCloud and Co.
If you want to store data securely in the cloud, you can of course also rely on cloud storage in which encryption is already integrated. One such example is Tresorit. The storage can be tested free of charge for 14 days. A subscription must then be taken out. The prices are between 16 and 24 euros per month with annual payment. The following functions are included: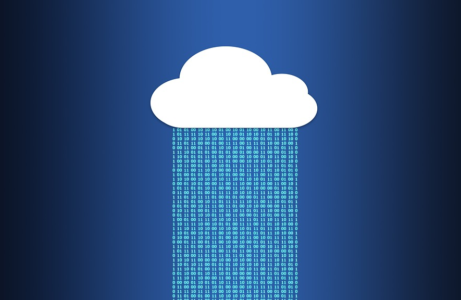 Integrated end-to-end encryption
1,000 GB memory / user
Secure access for 10 devices / users
Recovery of older versions
control file rights
Share with password-protected links
2-step verification
Outlook integration
safety guidelines
Control files at team level
Of course, Tresorit is just one example of a cloud storage with integrated encryption. Other known cloud stores with integrated encryption (without claim to completeness) are:
pCloud – As already mentioned at the beginning. Users can have 500 GB Storage, 500 GB Download link traffic and 30 days trash history for as little as €3.99 per month.
YourSecureCloud – The data is stored on German servers and is additionally encrypted. However, this provider also does not provide free storage space. The prices for the service are 2.49 euros per month for 10 GB, 4.99 euros per month for 50 GB and 7.99 euros per month for 100 GB. The data is always transferred encrypted and stored on German servers.
DriveOnWeb – The cloud provider provides 5GB of storage free of charge. Here, too, all data is transmitted in encrypted form and stored on German servers. Of course, the storage can be increased at any time for a fee.
SecureSafe – The free account offers 100MB storage space The data is stored encrypted.