5 Best BitTorrent Clients for Android
Mobile has basically overtaken desktop usage nowadays. Meaning, more and more people are now spending more time on their mobile devices than in front of a computer. In terms of market share though, Android still tops the list with the largest user base. Android users are also believed to be more technically inclined than other users using different mobile platforms.
The Android app store has hundreds of cool and useful apps too like torrent programs. So if you need to download a torrent file even while you are on the go, try downloading the files on your Android device anytime and anywhere you are. Let's face it, torrents are a great way of downloading files in small chunks without compromising the quality and integrity of the file. So, it would really be amazing if we could download torrent files from any device including mobile devices.
If you need to download a torrent file on your Android device, here are five client apps that will work flawlessly on your mobile device.
µTorrent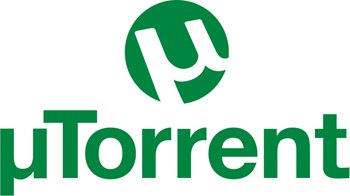 µTorrent is a popular BitTorrent client that was first launched in 2005. But it was only in 2012 that µTorrent decided to bring its full BitTorrent client to Android. Instead of just being able to monitor your torrent downloads from your Android device, µTorrent made it possible for users to directly download torrents from their mobile phones.
The µTorrent Android app is available in a free version and a Pro (paid) version. The free version is basically the ad-supported offering that features an easy to use interface with basic functions. The Pro version on the other hand costs $2.99. The ad-free Pro µTorrent Android app includes a Battery saver feature, unlimited speeds and no size limits among others.
The µTorrent app allows users to search for torrent files directly from the app. If you want to eliminate the banner ads, simply pay for the small fee of $2.99. Overall, the µTorrent Android app provide amazing stability and fast downloads.
BitTorrent

BitTorrent, Inc.'s very own torrent client is now available on your Android smartphone. Bram Cohen first released the first implementation of the BitTorrent client on July 2001 and the rest is history. The top leading torrent technology is now under the management of BitTorrent, Inc.
The simple torrent program is available on Windows, Mac and Android devices. If you want to download torrents on the go, better get the BitTorrent® for Android on your smartphone. The Android app features a beautifully simple and clean design. Users will also get unlimited speeds and bandwidths, magnet links and free licensed downloads from various content partners. There is also BitTorrent® Pro version that will remove banner ads and includes a battery saver feature.
BitTorrent for Android is available to download on a variety of Android devices. The performance of the app will depend on the quality of the Android device you have. Get the BitTorrent for Android today and download all the torrent files in the palm of your hands.
aTorrent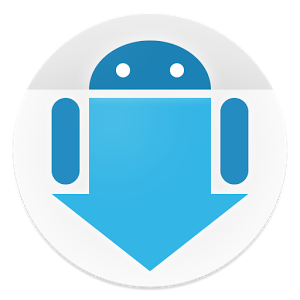 aTorrent is a good torrent downloader if you prefer downloading from smartphone. aTorrent is a native P2P BitTorrent client specifically designed for Android devices. The torrent program offer superb torrenting experiences right from an Android phone or tablet. Magnet links are supported too so downloading torrents is as easy as doing it from a desktop computer.
aTorrent feature a search function that allows users to find torrents easily without having to do a search on a browser. aTorrent support various protocols including BitTorrent P2P, Advanced DHT Bootstrap, DHT, Magnet links, HTTP & UDP trackers. Whether you are downloading a small file or large ones, aTorrent can support it.
aTorrent requires Android version 4.0 and up to work. And just like any other torrent app from this list, aTorrent also offer a paid version that basically eliminates ad banners. The ad-free version of aTorrent costs $2.99 only.
Torrentex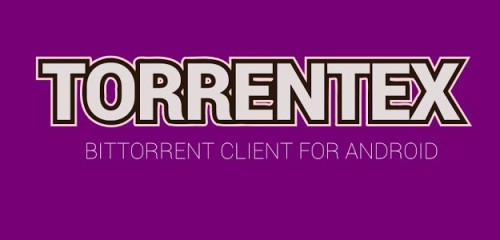 Torrentex is another BitTorrent client that you can use on your Android device to download torrent files with. Torrentex is a lightweight and an ad-free torrent client app that provides easy and fast torrent downloads directly from a mobile device.
We actually like everything about Torrentex – from user interface (both phone and tablet layouts) to its amazing features. Torrentex offer magnet link support, multiple torrent downloads, save files to external / internal memory and sharable torrents. Torrentex provide fast and unlimited speeds too.
We can say that Torrentex is one of the best Android BitTorrent apps out there. The app itself looks cool, the overall performance was pretty smooth and above all it's a free app with no ad banners whatsoever. Torrentex is all about torrent downloads from a mobile device – nothing more, nothing less and no BS.
Vuze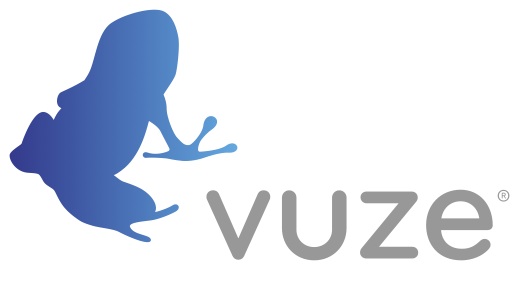 Vuze is a popular BitTorrent client that has been around for more than 10 years now. Previously known as Azureus, Vuze is considered as one of the best torrent programs in the world today. Vuze is compatible with the most popular platforms including Android.
Vuze for Android feature a lightweight but powerful BitTorrent app that brings the complete torrent experience directly from your mobile device. The Android app includes the following features: torrent search function, Wi-Fi only setting, task completion alerts, auto-start downloads on device reboot, straightforward interface and the ability to manage torrent downloads from your device. What's great about Vuze for Android is that it's a completely ad-free torrent app.
If you love the desktop version of Vuze, we guarantee that you'll also enjoy the torrent experience that the Android app offers. There is also a Vuze Remote application available that will allow you to control your Vuze desktop client through your mobile device.
Downloading torrents has never been this convenient. With these Android BitTorrent client apps, you can basically download torrents no matter where you are – at work, at the sub-way or during cross-country travels.
Use any of the Android BitTorrent apps from the list above and experience torrenting whenever, wherever. Grab your Android device now and start downloading the torrents you desire!
Best VPN Providers for Torrenting:
To be safe from lawyers and lawsuits – use a VPN to protect your torrent traffic. Here are the Top 3 VPN Services which allow Torrenting: