5 Best BitTorrent Clients for Mac OS
Every operating system has its pros and cons, and Apple's Mac OS is no different. Most users all over the world are running Windows on their computers, but a lot of people do prefer using an Apple machine which basically runs on Mac OS. Mac operating systems are known for their superb security features which is why more and more users are finding Mac devices to be incredibly advantageous.
Gladly, most programs that run on a Windows computer will also run on a Mac machine. One of the most useful apps available today is a BitTorrent client. The thing about torrenting is that it allows users, regardless of what platform they are using, to download files in a fast and convenient way.
If you are using a Mac and is wondering if there are actually BitTorrent clients that would run smoothly on your machine, we have good news for you; there are numerous torrent clients out there that you can use and here are five of the best programs in our opinion.
Transmission

Transmission is a BitTorrent client that was launched in 17 September 2015. Transmission offer fast downloading of torrent files of all formats and sizes. The torrent program's design is very minimalist with little configuration needed. The user interface looks simple too.
Some of the features that Transmission offer includes encrypted peer connections, scheduled bandwidth limits, bad peer blocklisting function and torrent file creation among others. Transmission also has specific features only available on Mac OS X platforms. If you are running the Transmission program on a Mac OSX machine, you will enjoy additional features like transfer management, Dock and Growl notifications, Quick Look technology, and an advanced progress box.
Make sure you are running Mac OS X 10.6 or a later version on your Mac machine before trying to install the Transmission software. Transmission is an open source BitTorrent client that is available for anyone to download. The client app is also not ad-supported or is bundled with toolbars or any other unnecessary downloads.
Vuze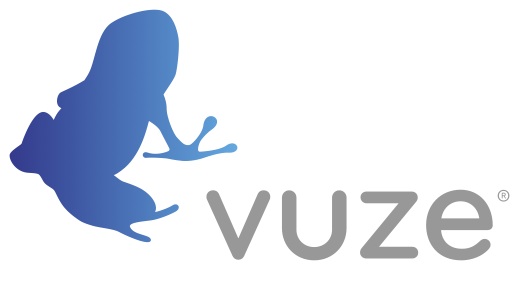 Vuze was initially released in June 2003 but with a different name. Back then Vuze was known as Azureus. The BitTorrent client in 2006 attempted to transform the client into a social client by releasing a "Vuze". Confusion followed afterwards as there were various Vuze / Azureus torrent apps available at that time. The BitTorrent client finally decided to drop the name Azureus and stuck with the name Vuze in June 16, 2008.
Vuze for Mac is a feature-filled BitTorrent client available for Mac OS X. The program itself is neatly designed with a clean and simple interface. Some of the Vuze features that Mac users get include fast downloads, integrated media codecs, easy file management function and a Vuze Meta Search. All of the features mentioned are available on the Vuze Free version. If you want an added feature like anti-virus protection and DVD burning function, then you can choose to subscribe to a paid version of Vuze ( PRO) that costs $29.90 for one year.
BitRocket

BitRocket offer some of the best BitTorrent features available today. BitRocket was first launched in 2006 and is built specifically for Mac users. The BitTorrent client offer a reliable torrenting / downloading feature that enables super fast downloading speeds.
BitRocket is a small-sized BitTorrent client that only runs on Mac OSX 10.4 or later. BitRocket offers an intuitive interface, an RSS support, a built-in search engine for torrent files and a torrent generator. BitRocket is a freeware meaning users can download the torrent app for free. There is also no paid version of BitRocket at the moment.
If you are looking for a reliable BitTorrent client app, we recommend using BitRocket. It's a very lightweight torrenting program that works well without any gimmicks, no ads and no bloatwares whatsoever.
Tomato Torrent

Another Mac BitTorrent client that works flawlessly is Tomato Torrent. The torrent software was developed by Sarwat Khan with a stable version of the BitTorrent client released in October 27, 2007. This is another BitTorrent software that supports Mac operating systems only.
Tomato Torrent offer a bunch of features to allow anyone using a Mac to download and share torrent files quickly and easily. Tomato Torrent offers the following features: an extensive AppleScript support, custom seed limit, customizable upload rate, resumable torrents and a torrent generator function.
The current Tomato Torrent release is 1.51 which adds Leopard to its supported devices. Tomato Torrent requires at least Mac OS X 10.4 to work. Those with older Mac OS (10.2 and 10.3) can also download a Tomato Torrent version 1.5b1 which is basically the beta version of the BitTorrent client.
Deluge
Deluge is a BitTorrent client that was launched in September 25, 2006. Deluge is a lightweight and secured torrent client that was initially developed by two members of ubuntuforums.org, Zach Tibbitts and Alon Zakai.
Some of the best features that Deluge offer includes full encryption, mainline DHT, local peer discovery, FAST protocol extension, proxy support, private torrents and a configurable bandwidth scheduler. Deluge's functionality is also available in the form of RSS plugins.
Deluge is an open source software that can be downloaded by anyone for free. Deluge is licensed under the GNU General Public License and is available for Mac, Windows and other platforms. If you are looking for a torrent client that is designed with encryption and a wide-array of features, then Deluge is the BitTorrent app for you.
Give any of the BitTorrent client apps mentioned above a try to download torrent files on your Mac machine. There are other torrent apps available for Mac but these five torrent software are in our opinion the best and most useful Torrent programs that works well with a Macintosh operating system.
If you are fond of downloading torrent files, we recommend using the software in this Best BitTorrent for Mac list. Most of the BitTorrent clients above are completely free so you don't even need to pay a dime to be able to use them.
Best VPN Providers for Torrenting:
To be safe from lawyers and lawsuits – use a VPN to protect your torrent traffic. Here are the Top 3 VPN Services which allow Torrenting: