5 Best BitTorrent Clients for Windows
Torrenting is without a doubt the most popular file sharing method today. And over the past couple of years, torrents have already become the preferred choice for downloading files of all formats and sizes. Anyone that wants to download large chunk of files can now simply download it via a BitTorrent client.
The great thing about torrenting is that it allows users to download files at a faster rate since the files being downloaded are collected in small chunks from multiple sources or seeders simultaneously. The speed of downloads will also depend on what BitTorrent client you are using. So, it is important to use the best torrent clients out there to maximize your download speeds.
There are numerous BitTorrent clients for Windows that you can chose from but only a few programs offer top of the line features that can facilitate fast and safe torrenting activities. Below are five BitTorrent clients that will work best on Windows platforms.
Vuze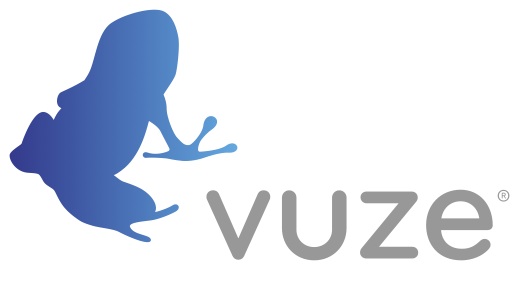 Vuze, or previously known as Azureus, is a BitTorrent client that was released in June 2003 at SourceForge.net. Vuze, Inc. offer two separate BitTorrent clients namely Vuze(Free) and Vuze Leap which are both free to use. There is also a Vuze Plus on offer but this is a paid BitTorrent client ($29.90) that comes with added features including unlimited DVD Burns, built-in anti-Virus powered by BitDefender and ad-free torrent downloading activities.
With the free version of Vuze, users will get to enjoy fast downloads, a built-in HD Playback feature with media codec for various devices and a trial version of the DVD Burn. With the Vuze Leap, users will benefit from a re-designed user interface that features a modern but simple look. Vuze Leap is the lite version of Vuze Free which is only available for Windows.
Vuze also offer add-ons like Vuze Remote and Vuze Web (Google Chrome™ extension). The Vuze Remote feature is basically an Android app that lets users manage their downloads / torrent files from their desktop computers. Aside from Windows, Mac and Linux desktops, Vuze is also compatible with Android devices. Visit Vuze.com
Deluge
Deluge is a lightweight BitTorrent client that is compatible on Windows and other platforms and it was initially released way back in September 25, 2006. The BitTorrent client is a feature-rich client that uses libTorrent in its front and backend architecture. Just like most torrent clients out there, Deluge is also a free and open source software.
As of this writing, Deluge is now in its version 1.3.11, a stable release that was made available in November 2014. Users that are trying to download torrent files will find Deluge to be extremely useful and impressively reliable. Some of the many features that come with the Deluge BitTorrent client include Core/UI split, remote connection, multiple user interfaces, local peer discovery, uTOrrent Peer exchange, password protection and plugin-rich collections among others.
Deluge is famous for its impressive features that include resistance to bandwidth throttling practices which eventually was copied by other torrent clients. Deluge is committed to providing high quality performance and bypassing all kinds of monitoring / throttling activities, which is why its program is made tweak-able so that users can adjust the settings to increase their download speeds. Visit Deluge-Torrent.org
µTorrent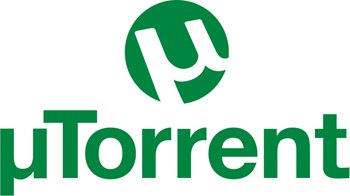 µTorrent is another popular choice for a BitTorrent client and for the right reasons. µTorrent offer top of the line features without compromising speeds and functions. µTorrent was first released in 2005 and is coded and maintained by BitTorrent, Inc. The term 'µ' means 'micro', which refers to the Torrent client's small memory footprint.
Since µTorrent is a lightweight and a freeware, many users prefer using the BitTorrent client. As a matter of fact, µTorrent is now one of the most widely used torrenting apps in the world. Some of µTorrent's features include torrent search function, play and stream media files, adjustable bandwidth, automatic downloading via RSS feeds and an easy way to sort out files.
µTorrent is truly a remarkable BitTorrent client that comes with cool features. The program is ad-supported though but it's really nothing irritating whatsoever. If you do want to support the developers and enjoy an ad-free torreting experience, then you can opt to upgrade to the Pro version that costs $19.95/year. µTorrent Pro allows users to convert the files into various formats, anti-virus protected torrenting and more! Visit µTorrent
Tixati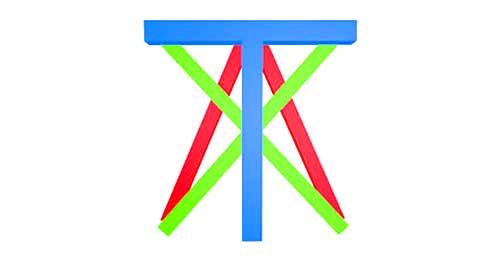 Tixati is proud to be the simplest and most lightweight torrent client available today. Tixati was developed by Kevin Hearn in 2009 and is written in C++ to facilitate a lightweight design. The BitTorrent client is usually released in both standalone and portable versions which everybody loves! Tixati promises no spyware, no ads and no nonsense.
Tixati offers the following features: ultra-fast downloading algorithms, DHT, PEX and Magnet Link support, super-efficient peer selection and choking, and a detailed bandwidth management and charting function. Tixati also offer an easy and quick to install program – no java or .net needed to make the BitTorrent client work.
Aside from Windows, Tixati is also compatible with Linux. Tixati basically offers a hassle-free torrent client that comes with advance features, functions and purposes and it works flawlessly too. Simply put, Tixati is the most amazing lightweight BitTorrent client out there so if you are looking for a reliable torrent program, give Tixati a try. Visit Tixati Homepage
qBitTorrent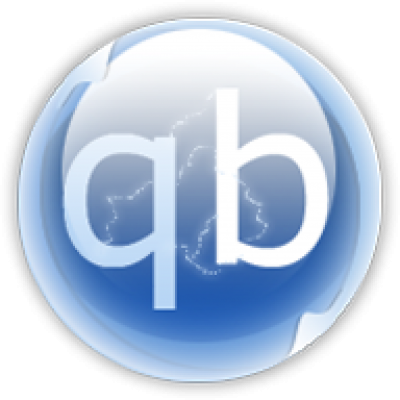 We can't have a Best BitTorrent list without including qBitTorrent. The torrent program was initially released in 2006 by Christophe Dumez of France. Today, qBitTorrent is now being developed by numerous people including Sledgehammer999 of Greece.
Like most of the BitTorrent apps included in this list, qBitTorrent is also lightweight in design and it feature state of the art features that make torrenting activities convenient and a lot faster. qBitTorrent is basically a project that aims to providing a better alternative to µTorrent.
qBitTorrent features a polished µTorrent-like UI, a torrent search function, remote controlled through a web UI, advance tracker controls, bandwidth scheduler and is available on Windows, Mac, Linux, and other platforms.
So, there you have it. Five of the best BitTorrent clients of Windows you can find on the internet today. If you are looking for a feature-filled torrent program, go ahead and install any of the top 5 BitTorrent clients now! We guarantee you won't regret it. Visit qbittorrent.org
 Best VPN Providers for Torrenting:
To be safe from lawyers and lawsuits – use a VPN to protect your torrent traffic. Here are the Top 3 VPN Services which allow Torrenting: