Best VPN for Popcorn Time?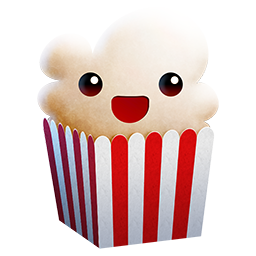 The world's reception of Popcorn Time has mostly been positive with the exception of certain parties such as the entertainment industry and legal bodies that are strongly against the existence of the streaming platform. For motion picture giants, Popcorn Time is basically a nightmare.
The reason behind why Hollywood producers are against Popcorn Time is obviously because the platform makes use of P2P file sharing technology to distribute the various media so that they can be viewed by its member through a Netflix-like streaming experience. Technically speaking, Popcorn Time works by 'downloading' content rather than streaming them from the content providers.
Because Popcorn Time offers the convenience that Netflix and other popular streaming media don't provide, many users have given it their two thumbs up. That is why various groups like copyright holders, anti-piracy advocates and law enforcement agencies have strongly expressed their concerns about the copyright piracy explosion that may or may not be achieved using the Popcorn Time.
Copyright Producers Vs Torrent Users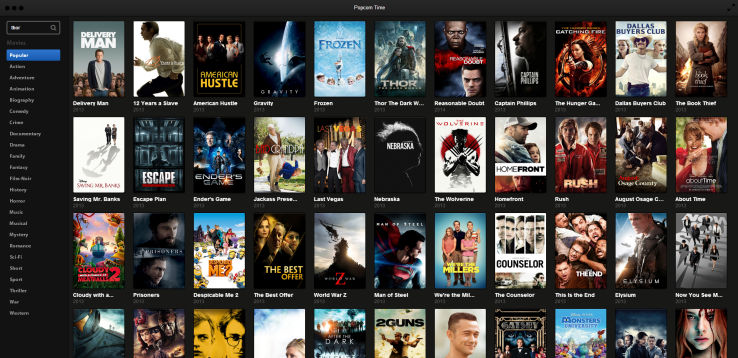 In what could be the start of a long term legal battle between content creators and Popcorn Time creators and their supporters, various people were already arrested for using and supporting the controversial streaming platform.
In Denmark, two websites that provide guides and information about Popcorn Time were shut down by authorities, Torrent Freak reports. The operators of the involved websites were said to be arrested too. Interestingly, both websites were not involved in any copyright infringement acts. The only thing the said websites did was to explain how to use Popcorn Time. And that's the only thing you need to do to get arrested.
Both operators are to be charged for distributing information on how to obtain pirated content online through the Popcorn Time platform. According to Danish law, the two accused operators can serve a maximum prison term of six years for supporting Popcorn time.
Danish police warns users who are sharing such information and links related to Popcorn Time and other platforms that facilitate piracy to think twice before doing such things.
In another story that links Popcorn Time with content piracy, the Norwegian anti-piracy group Rettighets Alliansen (Right Alliance) said it had already gathered enough information about the effects of Popcorn Time in the country's piracy problems. The Hollywood-affiliated anti-piracy group said 750,000 users are using Popcorn Time for illegal purposes.
According to the anti-piracy group, the organization now has information about which users are suspected of having copyright materials. The group said they are seeing 50,000 to 75,000 users who are involved in piracy acts through the controversial streaming platform.
Downloading copyright materials is illegal in most countries. The Popcorn Time platform may be an outlet for infringing copyright materials but not all users are using it for such activities. Nevertheless, if you are going to be using Popcorn time anyways, might as well use it with a VPN in order to keep your privacy to yourself.
Also think about your VPN Payment method – its safest to pay with Bitcoin or a anonymous Bitcoin Card.
Below are the top VPN service providers that will let you browse the web anonymously. More importantly, these VPNs will give you the ease of streaming video content available at Popcorn Time.
ExpressVPN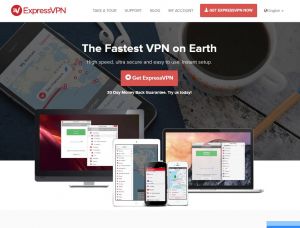 ExpressVPN is often regarded as a reliable VPN service that provides high level of encryption to ensure maximum anonymity and security. The VPN service provider was established in 2008 and it operates under the jurisdictions of the British Virgin Islands. ExpressVPN promise to help users unblock the web with its excellent VPN service.
ExpressVPN is an impressive VPN service that offers a bunch of features necessary to keep users anonymous while they are connected to the internet. The VPN company has server presence in 78 countries worldwide. ExpressVPN now offer more than 500 server selections to connect to.
ExpressVPN supports various security protocols (PPTP, L2TP, SSTP, OpenVPN and IPSec) and VPN-capable devices (Windows, Mac, Android and Linux). As for its logging policy, ExpressVPN claims that it does not collect or log user activities. The VPN service provide amazing speeds which is ideal for streaming media online like the ones available at Popcorn Time.
Read our Express VPN Review or just Visit the Website of ExpressVPN
Here's a summary of what ExpressVPN has to offer:
Pros
Cons

-High-grade encryption
-30 day money back guarantee
-Accepts Bitcoin
-500+ servers, 10,000+ IPs
-Unlimited speed and bandwidth
-P2P allowed
-Reliable 24/7 support
-No logging policy

-No free trial
-Costs more than other VPNs
-Can only be used on 2 devices
IPVanish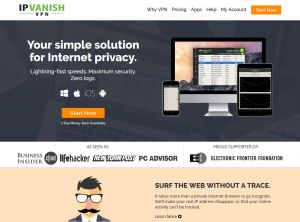 IPVanish has massively grown over the past few years. Having only been established in 2012, IPVanish may be new, but it's definitely not lacking in features. As a matter of fact, IPVanish may even be better than other VPN service providers that were established first.
IPVanish is proud to be the only true tier-1 VPN service in the world. IPVanish promises protection against hackers and spies. So, if you want to keep your online freedom and be able to access Popcorn Time, then it's a good idea to use IPVanish VPN. As of this writing, IPVanish already has 225+ servers with 25,000 IP addresses in 60 different countries.
The VPN service will work on the most popular platforms today including Windows, Mac OSX, iOS, Android and Ubuntu among others. The VPN protocols that are supported by the IPVanish VPN network are as follows: OpenVPN, PPTP and L2TP/IPSec.
Read our IPVanish Review or just go directly to the IPVanish Website
Here are the features you'll get (and won't) from an IPVanish VPN plan:
Pros
Cons

-Tier-1 network
-256bit encryption
-Easy-to-use client app
-Multiple payment methods
-Accepts Bitcoin
-225+ servers, 15,000+ IPs
-Unlimited speed and bandwidth
-P2P allowed
-Zero log policy
-Superior support system

-US-based company
-Free trial available to iOS users only
-7 days money back guarantee only
PrivateInternetAccess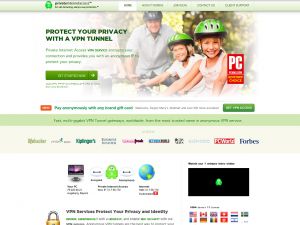 Private Internet Access (PIA) is another good choice for a VPN service for viewing media content at Popcorn Time. The US-based VPN company has been providing quality VPN services for many years now and it is still continuously growing by the day. PIA is a well-established and trusted VPN service provider which is why many users prefer it over any other VPN service.
PIA offer one of the largest VPN server selections in the entire VPN market today. It provides a VPN network composed of 800+ VPN servers that are located in 20 different countries. PIA supports the most popular security protocols namely OpenVPN, PPTP, L2TP and IPSec. The VPN client will work on different platforms including Windows, Mac OS, Linux, Android and iOS devices. Users will also enjoy a high-graded 256bit encryption system to protect all their internet activities.
A PIA VPN plan costs $6.95 per month. Users may also subscribe to a long term VPN plan for as low as $3.33 per month. Here are the pros and cons of subscribing to a PIA VPN plan.
Read our PrivateInternetAccess Review or just go directly to the PrivateInternetAccess Website.
Pros
Cons

-Affordable VPN plans
-High-grade encryption
-Accepts Bitcoin
-800+ servers, 3,000 gateways
-Unlimited speed and bandwidth
-VPN kill switch
-P2P allowed
-Premium customer service
-No logging policy

-No free trial
-US-based VPN company
-Limited countries
TorGuard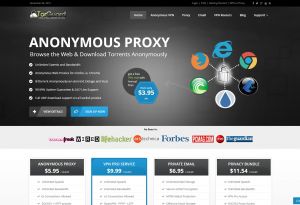 TorGuard is a VPN service provider that is known for supporting P2P and torrenting activities. The VPN company is based in Panama and was launched in 2012. TorGuard rapidly became one of the top leading VPN services in the world for providing amazing VPN features and P2P support. The VPN company stays true to its mission of providing a true anonymous VPN service and therefore it assures users their 100% privacy.
TorGuard supports all kinds of VPN-capable devices like Windows, Mac, Linux, Android and iOS. Its main selling point is basically its support for torrenting activities. TorGuard VPN network is composed of more than 1,200 VPN servers located in 43 countries around the globe. TorGuard supports OpenVPN and other security protocols (PPTP, L2TP/IPSec, SSTP, ikeV2 and SSH). To provide top-notch security features, the VPN service comes with an AES 256-bit encryption system.
Get a TorGuard VPN plan today for only $9.99 per month. With a TorGuard VPN, you will unblock the internet altogether and therefore be able to stream video content at Popcorn Time with confidence.
Read our Torguard Review or just visit the Torguard Website directly.
Check out the TorGuard features and some minor issues below:
Pros
Cons

-Viscosity software
-AES 256 bit encryption
-Accepts Bitcoin
-1250+ servers, 43 countries
-Unlimited speed and bandwidth
-P2P allowed
-5 simultaneous connections
-No logging policy
-Accepts various payment methods

-7 days money back guarantee only
-US-based VPN company
-Limited countries
VPN.HT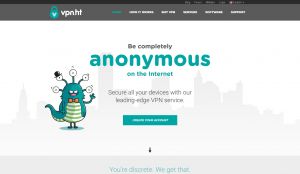 VPN.HT is a new VPN player that only started offering VPN services earlier 2015. The VPN service exists because of one main goal – to provide users with the easiest Popcorn Time VPN in the industry. The VPN company wants to help all Popcorn Time users access their favourite movies / TV shows on the streaming platform with ease and high level of security.
VPN.HT offer unlimited bandwidth and speed which are ideal for streaming online videos. VPN.HT supports various platforms including Windows, Mac OS, Linux, Android and iOS devices. The VPN company offer VPN services in major countries around the world namely US, Singapore, Romania, Netherlands, Mexico, UK and Australia.
As of this writing, VPN.HT only has 100+ servers located in 14 countries. It does support a variety of security protocols though including PPTP, L2TP and OpenVPN. If you're looking for the best VPN to accommodate your Popcorn Time streaming habits, then VPN.HT is what you need. Get the VPN for only $4.99/month.
Read our VPN.HT Review ( its just in the making ) or just visit the VPN.HT Website directly.
Here are the VPN.HT features:
Pros
Cons

-Popcorn Time client integration
-Cheap VPN plans
-No logging policy
-Accepts Bitcoin
-P2P allowed
-Limited device support

-Limited servers
-No dedicated clients
Connect to a reliable VPN service first before you start using Popcorn Time to bypass all kinds of restrictions on the internet. Hide from your ISP's prying eyes by keeping your connections anonymous and private.
Choose any of the VPN service providers mentioned above and enjoy Popcorn Time as much as you want!