Best VPN for Torrents Time & Popcorn Time Online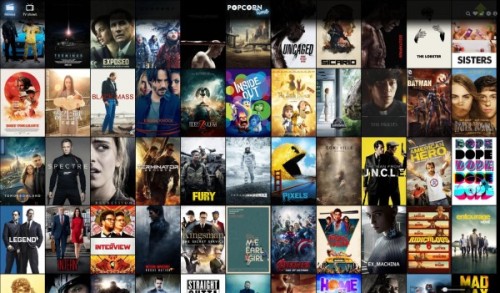 After being scrutinized for its service offering, Popcorn Time was deemed illegal by the court and thus was shut down following the lawsuit filed by MPAA in Canada. But it's not the end of Popcorn Time just yet. Just recently, Popcorn Time made a huge comeback by offering a web version of the original torrent streaming software. The new PT offering is called Popcorn Time Online.
The success of Popcorn Time also paved a way for other torrent streaming services to emerge. A newly launched PT alternative called Torrents Time also allows users to stream torrent files on their desktop browsers. Torrents Time is basically a plug-in that works on Windows and Mac machines allowing websites like Pirate Bay and Kickass Torrents to stream their torrent contents via a web-browser such as Chrome, Internet Explorer and Firefox.
Streaming torrents is not a new concept. But what's great about this amazing technology is that more and more websites are adopting it to provide users a choice between streaming the torrents or downloading it as a soft copy.
To download or to stream torrents?
All of us are aware of what torrents are. And while torrenting can ultimately make file sharing a lot easier. It also comes with several drawbacks including legal repercussions. That is why many torrent sites are being shut down and blocked due to the fact that they are usually being used for piracy and other copyright infringement issues. But event with all the risks that torrenting brings, users aren't really bother by it.
Many use torrenting to download files like movies, music tracks and even large files of documents. But you don't really have to download torrent files anymore. Simply stream the torrents by using the platforms like Popcorn Time Online and Torrent Time. Streaming torrents is like watching a movie on Netflix . No more waiting for the download to complete.
Which sites make use of the streaming technology?
The Pirate Bay and KickAss Torrents are the top torrent sites in the industry. Recently, both torrent sites have integrated Torrent Time on their respective platforms improve user experience.
Upon installing the Torrent Time plug-in on your computer, simply visit a torrent site and find a torrent file you'd like to download. You will be able to see an option allowing you to stream the torrent rather than download it for a long time.
As long as you are running the Torrent Time plugin you can basically stream torrent files on any torrent site out there. You can also watch the torrent files via the Popcorn Time Online web platform. It does not really matter which platform you use. If you interested in watching a torrent file anytime and anywhere, just use the Torrent Time plug-in or the web-based Popcorn Time platform.
Best VPN Providers for Torrents Time & Popcorn Time Online:
Use a VPN to protect your traffic. Here are the Top 3 VPN Services which allow Torrenting:
Should I be bother with a VPN?
Note that whenever you are using a torrenting platform, whether it's for streaming or downloading purposes, you are also exposing yourself to various risks including hacking and monitoring practices. It's really up to you how to keep your connections secured whilst torrenting.
Luckily there is an easy way to safeguard yourself from all kinds of risks online. To keep you torrenting habits as secured as possible, make use of a technology called a VPN. With a VPN, you can anonymize everything you do online most especially when you are engaging in torrent activities. As long as your VPN service is running, you really don't have to worry about anything. You can watch torrents using platforms like Popcorn Time and Torrent Time with confidence.