ExpressVPN for Torrenting
ExpressVPN is a very good option in virtual private network (VPN) for customers who require faster speeds for filesharing and torrent downloads – without logfiles. The service is more expensive than some of the other suppliers, however the faster speeds could well make up for slightly higher costs.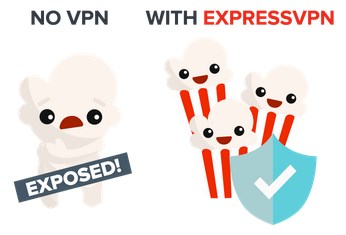 Many private individuals who use their Internet connection for frequent file shares find speeds can be severely affected because Internet Service Providers (ISPs) can throttle the connection to make downloading a slow and tedious event.
Signing up with a good VPN provider will solve this problem as the VPN gives consumers a securely encrypted tunnel for Internet use with the benefit of a different IP address, which can be in different geographical locations depending on requirements.
Where is Express VPN from?
ExpressVPN is an BVI (British Virgin Islands) based site so consumers dont need to be concerned about privacy issues like everybody has to have with US companies. Also, the company does state that it does not keep  records like user IP address that was used to register for the service and records of bandwidth use.
Express VPN allows Filesharing & Torrenting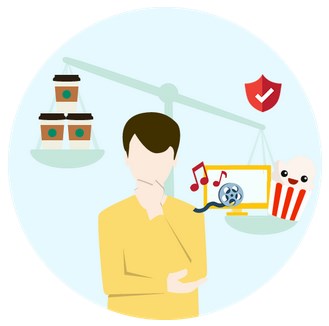 The main positive aspect to the ExpressVPN service is the extremely fast speeds that can be achieved with the service, which is an important factor for anybody who needs to fileshare on a regular basis.
ExpressVPN gives customers unlimited monthly bandwidth, so there are no allowance thresholds to worry about overstepping and offers a variety of plans so customers can choose the best service for their needs.
An added benefit is that the service allows simultaneous connectivity from 5 devices. Round the clock support is also available via instant chat, so customers experiencing problems with the service can quickly sort out their queries.
Anonymous Payments are welcome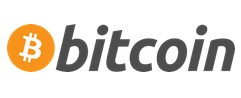 Customers needing to retain complete anonymity while browsing the Internet will find that ExpressVPN does accept Bitcoin, so it's possible to set up an account with an email address and pay securely and anonymously.
According to online reviews ExpressVPN is one of the top providers for torrents as they state that the fast speeds are ideal for people who have heavy download requirements. Many VPN providers don't allow P2P traffic and it is stated in their terms of use, others may state they allow P2P traffic but when users attempt torrents they find the connection is cut or the account deactivated because the company statement about allowing P2P traffic only relates to what is considered "legal" P2P traffic and copyright issues can make torrent downloads illegal in certain areas of the world.
Special Offer:
Save 49% – Take 12 months and get +3 months free! ($6.67 / month only)
Get it here!
Consumers need to be aware of all the factors when considering a VPN provider for P2P traffic as there is nothing worse than getting locked into a payment plan for a long period of time and then finding the service is incompatible for its planned use requirements.
Express VPN Servers & Countries: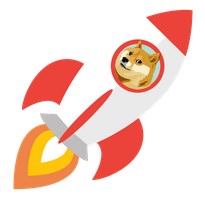 ExpressVPN has VPN Servers in the following countries: USA, Bahamas, Australia, Iceland, Croatia, , Malta, Norway, Georgia, Algeria, Liechtenstein, Hong Kong, Hungary, Finland, Guatemala, Italy, Bulgaria, Isle of Man, Spain, Thailand, UK, Germany, Kazakhstan, Singapore, Mongolia, Uruguay, Russia, Mexico, Ireland, Slovenia, France, Indonesia, Europe, Luxembourg, South Africa, Netherlands, India, Egypt, Latvia, Switzerland, Chile, Brazil, Peru, Ukraine, Canada, Romania, Philippines, Sweden, Portugal, Uzbekistan, Colombia, Lithuania, Costa Rica, Belgium, Taiwan, Azerbaijan, Malaysia, Ecuador, Austria, South Korea, Japan, Slovakia, Denmark, Estonia, Turkey, Israel, Greece, Venezuela, Serbia, Moldova, Vietnam, Panama, Argentina, Kyrgyzstan, Albania, Cyprus, New Zealand, Czech Republic, Poland, Bosnia Herzegovina.
ExpressVPNs servers have been audited in 2019 by PwC to confirm compliance with privacy policy.
Frequent Questions about Torrenting and P2P with ExpressVPN
Does ExpressVPN allow torrenting?
Yes, ExpressVPN allows torrenting with any P2P torrenting client such as uTorrent, BitTorrent, Transmission, qBittorrent or Deluge.
Is ExpressVPN safe for torrenting?
Since ExpressVPN does not keep connection logs or activity logs, which are needed to identify the user, torrenting with ExpressVPN is regarded safe. Your traffic will be kept private and can not be viewed by your Internet Service Provider or any individual. Your connections are secured through 256-bit AES which is a military-grade encryption technology.
Additionally, this provider is located on the British Virgin Islands and out of control of snooping governments.
ExpressVPN offers anonymous payment with Bitcoin, which enables the customer to stay completely unknown.
How to use ExpressVPN for torrenting?
It's easy:
download their client
receive your login details via mail
use the credentials to connect the client software with any server
receive feedback from the VPN app and enjoy your secured connection.
Is there a Kill Switch in the ExpressVPN client?
Yes, its called Network Lock. To make sure your IP is hidden all the time – while torrenting or surfing the web – you should use the kill switch that comes with the ExpressVPN client and is available on Windows, Linux, Android and Routers.
The Network Lock Kill Switch stops any traffic when your ExpressVPN client disconnects to avoid revealing your IP.
How safe is torrenting with ExpressVPN?
Since they have their jurisdiction in BVI and proclaim not keeping log files, you don't have to worry when using ExpressVPN for torrenting. However, you should avoid to break any laws or violate copyrights to be totally safe.
With ExpressVPN you don't have any restrictions which content you are down- or uploading. Your IP will be hidden.
How to select location for torrenting?
First, you should download the ExpressVPN client/app for the devices you want to hide behind the VPN connection. In this application you can choose your desired server location and much more. A useful feature is the Network Lock. You can find it in the general options interface. It acts as a kill switch, when the VPN connection is lost during file sharing, your internet connection will be disabled for as long as the VPN service is down.
Go to expressvpn.com